Michael K. Block, DPM

Abingdon, MD & Bel Air, MD Podiatrist
Board Certified: American Board of Foot and Ankle Surgery (ABFAS)
Fellow of the American College Foot and Ankle Surgeons (ACFAS)
Associations: American Podiatric Medical Association (APMA), Maryland Podiatric Medical Association (MPMA), American Academy of Podiatric Practice Management (AAPPM)
DPM: Ohio College of Podiatric Medicine
Dr. Michael K. Block has provided comprehensive foot and ankle care in Harford County for 20+ years. In August of 2012, he opened his own practice in Abingdon, Maryland. Dr. Block treats common foot ailments, such as ingrown toenails, corns and calluses, bunions and hammertoes, Plantar Fasciitis, and Achilles Tendonitis. Additionally, he treats fractures, sprains, injuries of the foot, ankle and heel, chronic and acute infections, and provides comprehensive diabetic wound care. He offers conservative treatment options as well as surgical intervention for the correction of both congenital and traumatic deformities of the foot.

Dr. Block's mission is to see his patients walk pain-free and continue to remain active. Feeling your best can sometimes start from the ground up, literally! That's why it's important to not wait until the pain in your feet prevents you from living an active lifestyle. For you can be rest assured that "early recognition provides faster recovery and prevents advanced problems."

---
---
Jenny Block - Practice Administrator








Jenny is the heart of our practice. Her caring, positive and supportive personality, coupled with her energy, and drive for excellence, keeps the office running smoothly from behind the scenes. She is a fine example of humble leadership and possesses a gift of teaching and promoting confidence in her employees. Jenny very much detests any form of bullying and will not tolerate this in the work place. Her background includes 10 years of administrative responsibilities at this practice and the 21 years she spent teaching elementary school. Jenny loved teaching but sometimes a life style change is necessary to meet ongoing challenges. She is a great story teller because she brings each of the characters to life giving them their own voice, mannerisms, and facial expressions. She said whenever she had something she needed to teach that she knew wouldn't appeal to her students, she would find a book, a song, a dance, pictures etc.. to attract their attention and draw them in to listen and learn. The books she enjoyed most when reading aloud were, "Winter of Red Snow", and the "Wayside Series" books. Being a dramatic story teller as an elementary teacher didn't end when she left teaching as she uses that same form of "dramatic storytelling" when training employees and interacting with our patients.

At home, Jenny loves spending quality time with her husband, Michael, her grandchildren, Ellie, and Lydia, her 2 dogs, "Sussie", and "Nummies", and her 5 adult children. At the end of December of 2022, her 3rd granddaughter will be born and she couldn't be more excited. Jenny also really enjoys fireside relaxation while listening to an eclectic arrangement of music.




Teri Pulaski - Billing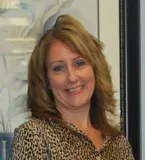 With over 25 years of billing experience and 32 years in Podiatric medicine, Teri is ready to answer and address all of your billing needs.
Melissa Walker - Billing

Administrator / Surgical Coordinator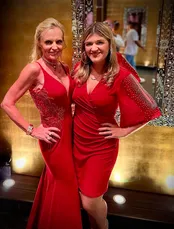 As one of our senior staff members, Melissa is the "go to" person when it comes to solving problems and thinking outside the box. Her excellent communication skills are showcased when speaking with patients of which she thoroughly enjoys. Melissa graduated with a Bachelor's degree in Psychology and loves to spend her free time with her daughter, Eleanor.


Medical Receptionists: No matter if it is through a phone call or face to face, our receptionists are the face and voice of our practice. These ladies help patients form their first impression of how efficiently the practice is run. They communicate appropriately with patients, families, team members, and members of our community in a manner that treasures all people as uniquely created. They adhere to providing timely communication with patients, making inquiries, and executing follow-up actions to help integrate information into each patient's plan of care. At Michael K. Block, DPM, LLC, our receptionists maintain the highest level of professionalism, and foster an inclusive and engaged environment to ensure everyone has a positive experience.

Katie - Medical Receptionist



Katie comes to us from a G.I. practice and we are lucky to have her join our team. Her excellent care skills are demonstrated every day while helping our patients with even the smallest of needs. She has two young children, girl and a boy, and enjoys spending time with them and their family dog at the park. Her other interests include music, learning new things.... and catching up on sleep. Katie has an infectious, room brightening smile, that she will share with you immediately upon entering our office.

Medical Assistants: Our medical assistants will greet you with a smile and promote the values of respect, honesty, and dignity for our patients, their families, and all members of the healthcare team. They are committed to the constant pursuit of excellence and teamwork with a mission to provide excellent healthcare in a conscientious and cooperative manner. They are here to deliver quality/evidence-based patient care.

Amanda - Medical Assistant

Amanda's gentle manner when working with patients is just one side to this well rounded team member. Her extensive, previous experience in podiatry is proven every day through her hard work. Her attention to detail, can-do attitude, and love for patient care makes her a stellar addition to our team. Outside of work Amanda's hobby's include hunting, crabbing, fishing, and hanging out with her husband, two children, two dogs and a pet squirrel.



---